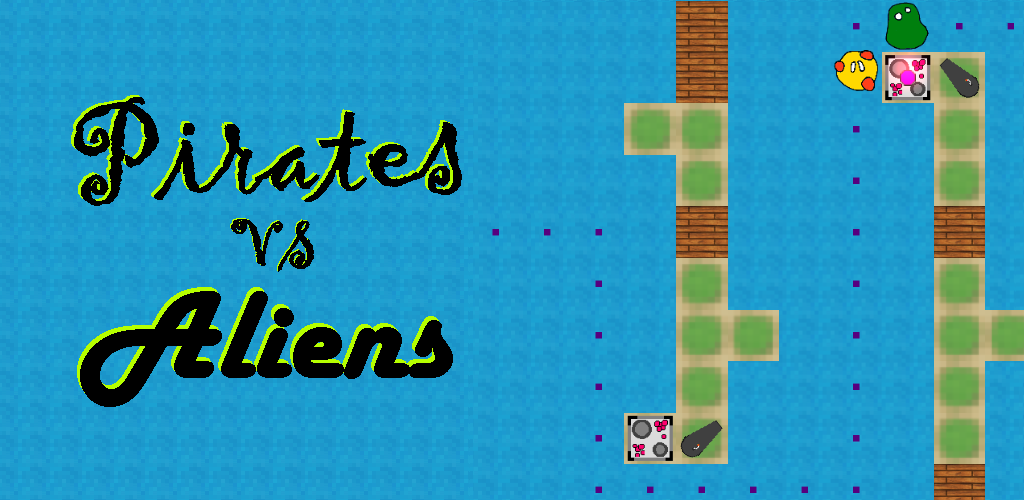 Pirates Vs Aliens
Pirates Vs Aliens is a top down 2D tower defence game with dynamic enemy path generation featuring Pirates, and Aliens!.
AWARDS
● Games Fleadh 2016 Best in Game Play
● Games Fleadh 2016 Best in Windows Phone 8 Game
FEATURES
● Dynamic enemy path finding behavior
● Build towers and platforms to block the enemy path
● Choose between cannons or towers to defend your village
● Multiple waves of scary aliens
● Compete with other Pirates with Google Play Leaderboards and Achievements!
Be the most notorious Pirate Alien killer ever! Arrrr!
CHALLENGE
● Can you kill the boss alien at the end? it's pretty tough.
COMING SOON
● More levels
● Better graphics
● Upgraded animations
● Collectibles
● Who knows....
Available on